Kitchen sink designs no wonder a small part of interior decoration but play two important roles. Firstly, it has to match with the interior of your house and give a feeling of unity. Secondly, the kitchen sink has to be sturdy and easy to use and maintain.
A kitchen is an important place for health-conscious persons. But most often, we neglect some important element of the kitchen and sink is one of them.
Modern Kitchen Sink designs
Kitchen sinks come in two broad types, that is, single sink design and double sink design. Double sink design is quite famous for luxurious kitchens.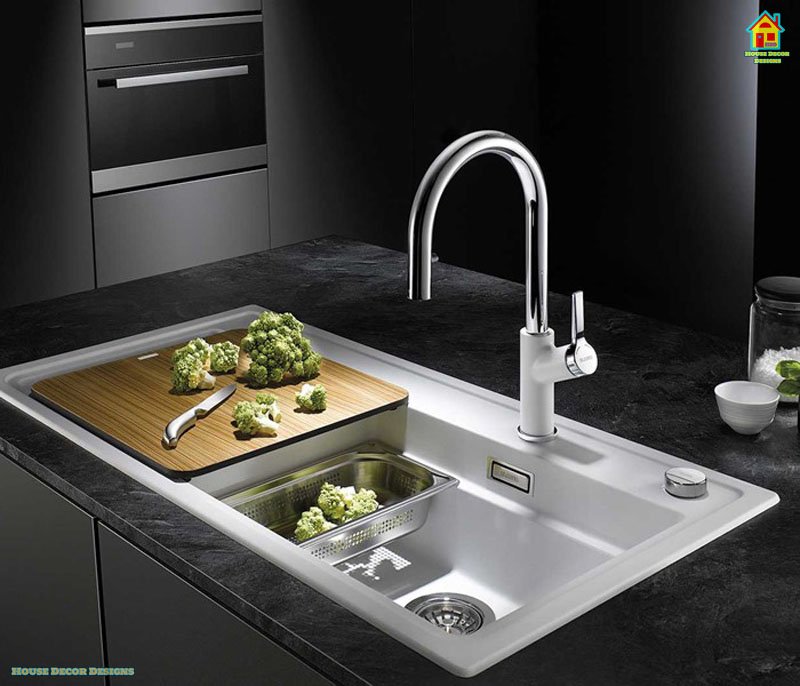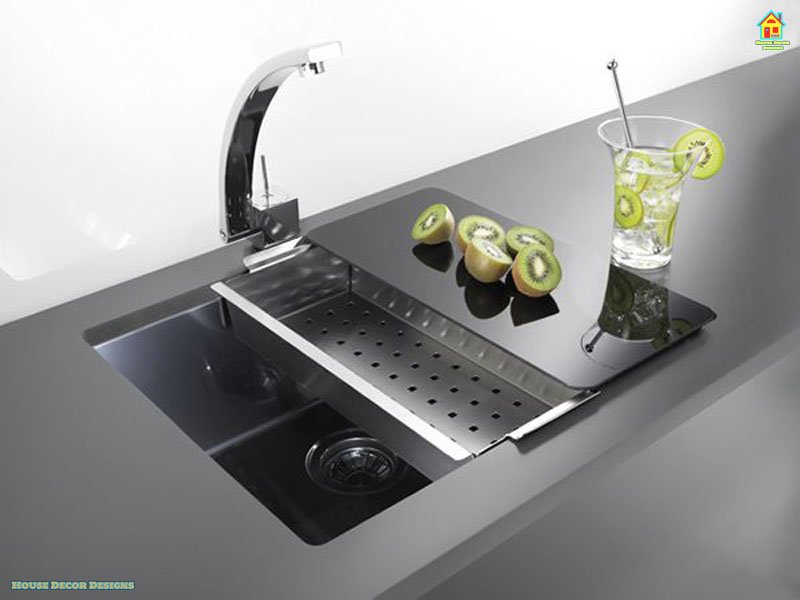 In this post, we will show you the most used kitchen Sink design ideas that you can use in your home. These modern kitchen design sinks are being recommended by some of the renowned interior designers.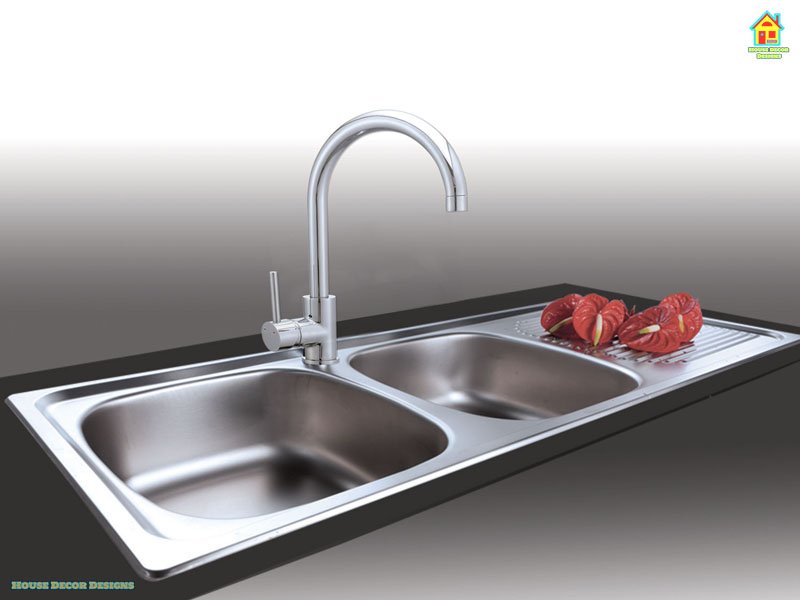 Single Bowl Kitchen Sink Designs
Kitchen sink with a single bowl is often used if you kitchen area is small. With limited space though you can use this type of kitchen with some modification to match your needs. These stylish modern kitchen sink designs are wonderful treat for your kitchen.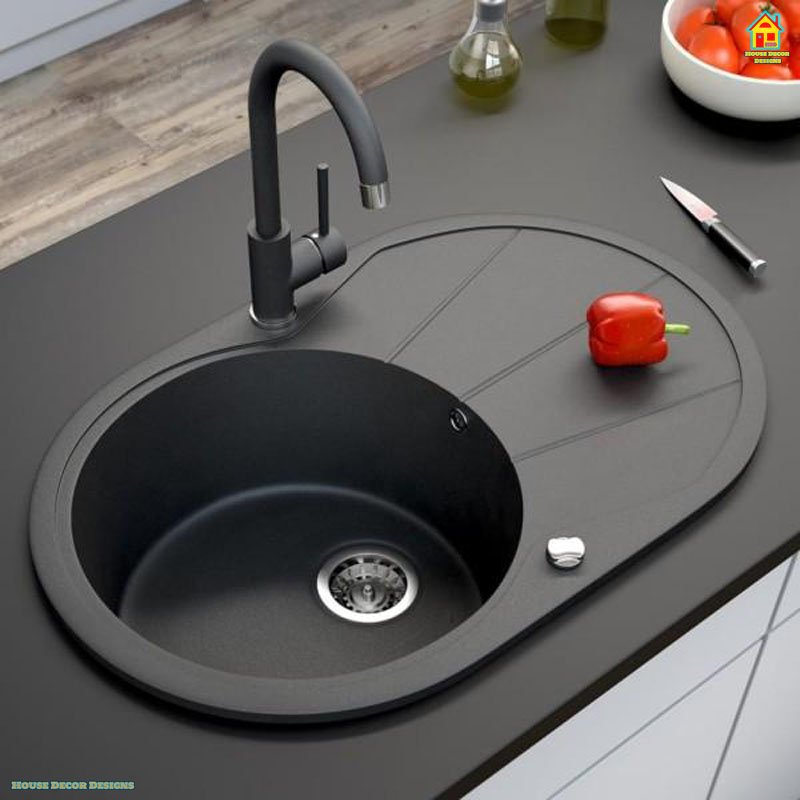 Modern Double Bowl Kitchen sink
Functional double sink designs help you in the easy washing of your utensils. While washing your utensils you can use one of the sinks for keeping dry utensils while the other can be used for washing.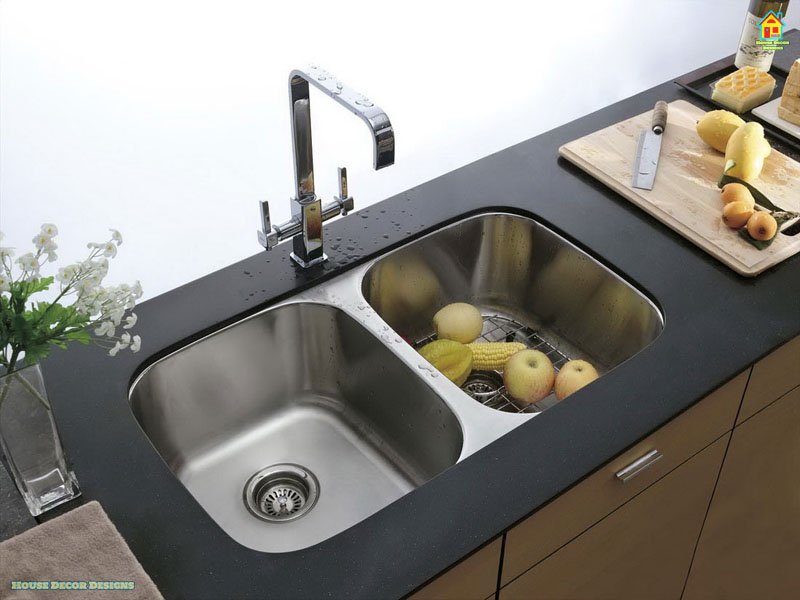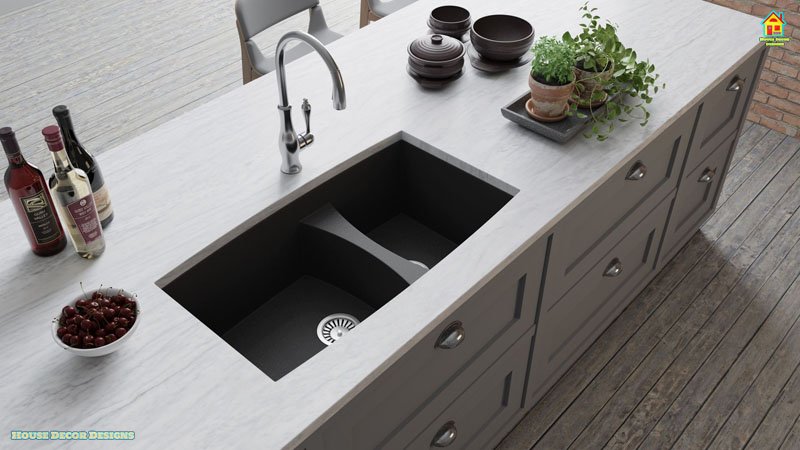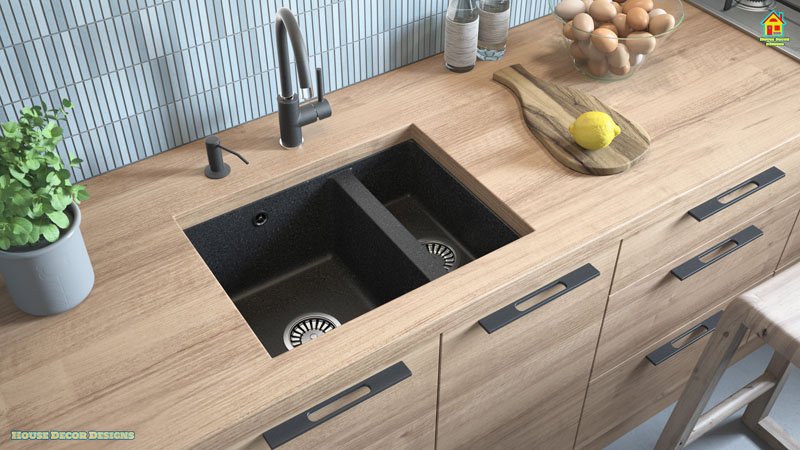 House Decor Designs
House Decoration and Designs is the ultimate goal that we aim to achieve. Hope you like these modern kitchen sink designs. We bring the latest and best Interior Decoration and designs for our followers and subscribers. So bookmark this site and also follows us on Youtube, Facebook, Pinterest and other social media accounts. To get updated with the latest and trending interior designs follow us from links below.
Follow us
✌ Thanks for Visiting. If you like this House Decor Designs then you can follow our youtube channel, Telegram channel and other social media profiles from the links given below.