Space under stairs is often wasted and not made into use for storage. But these modern under staircase storage designs are not just utilising these spaces but also are awesome in looks. These creative under stairs storages are really creative and will give you tons of option to utilise your wasted space below the staircase.
Modern Under Stairs Storage ideas
While constructing a staircase we mostly neglect the wastage of space that results in less space. The area under the stair can be used in a different way and with amazing ideas. Some of the clever usages of space below the staircase are shown in this post.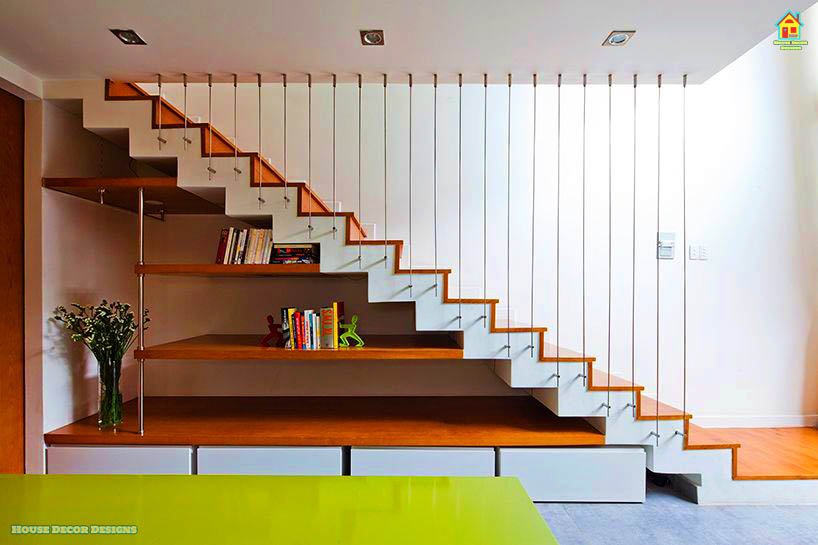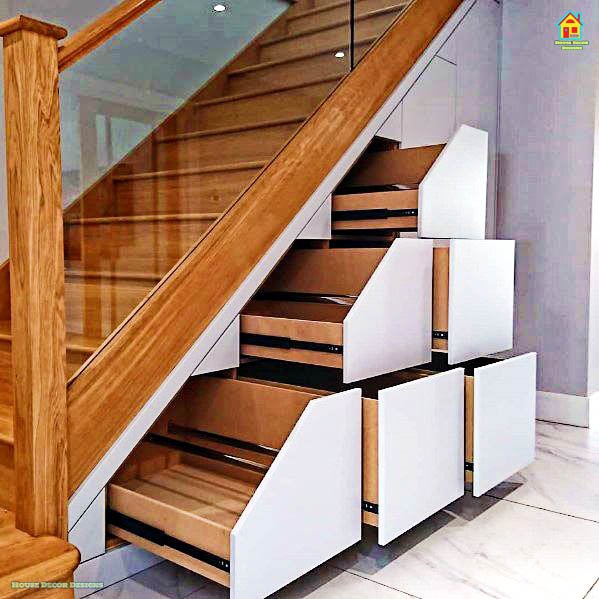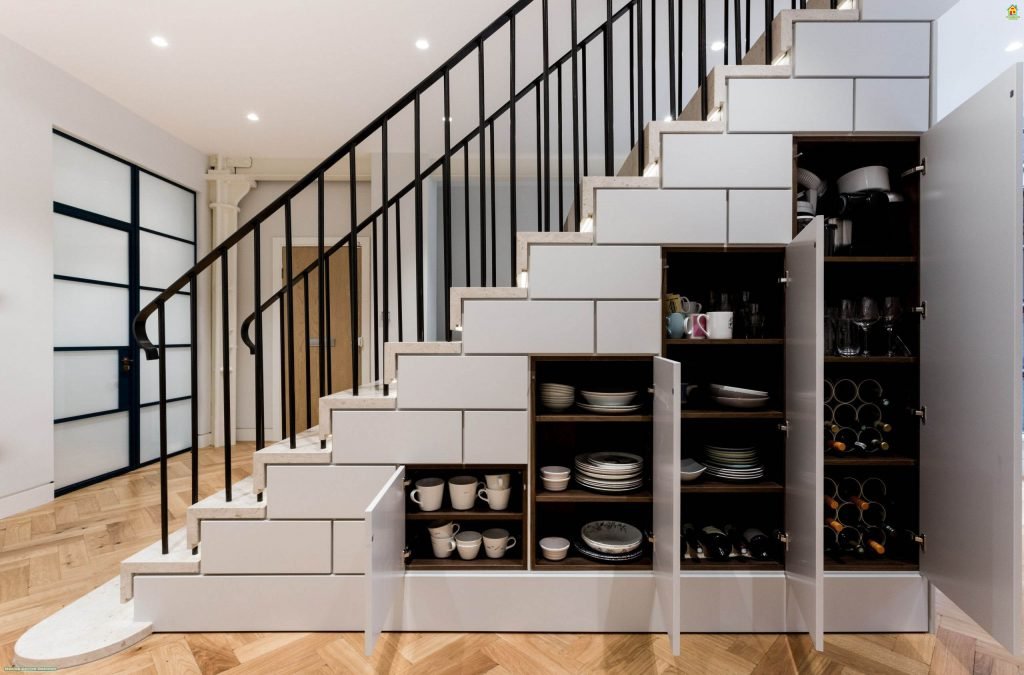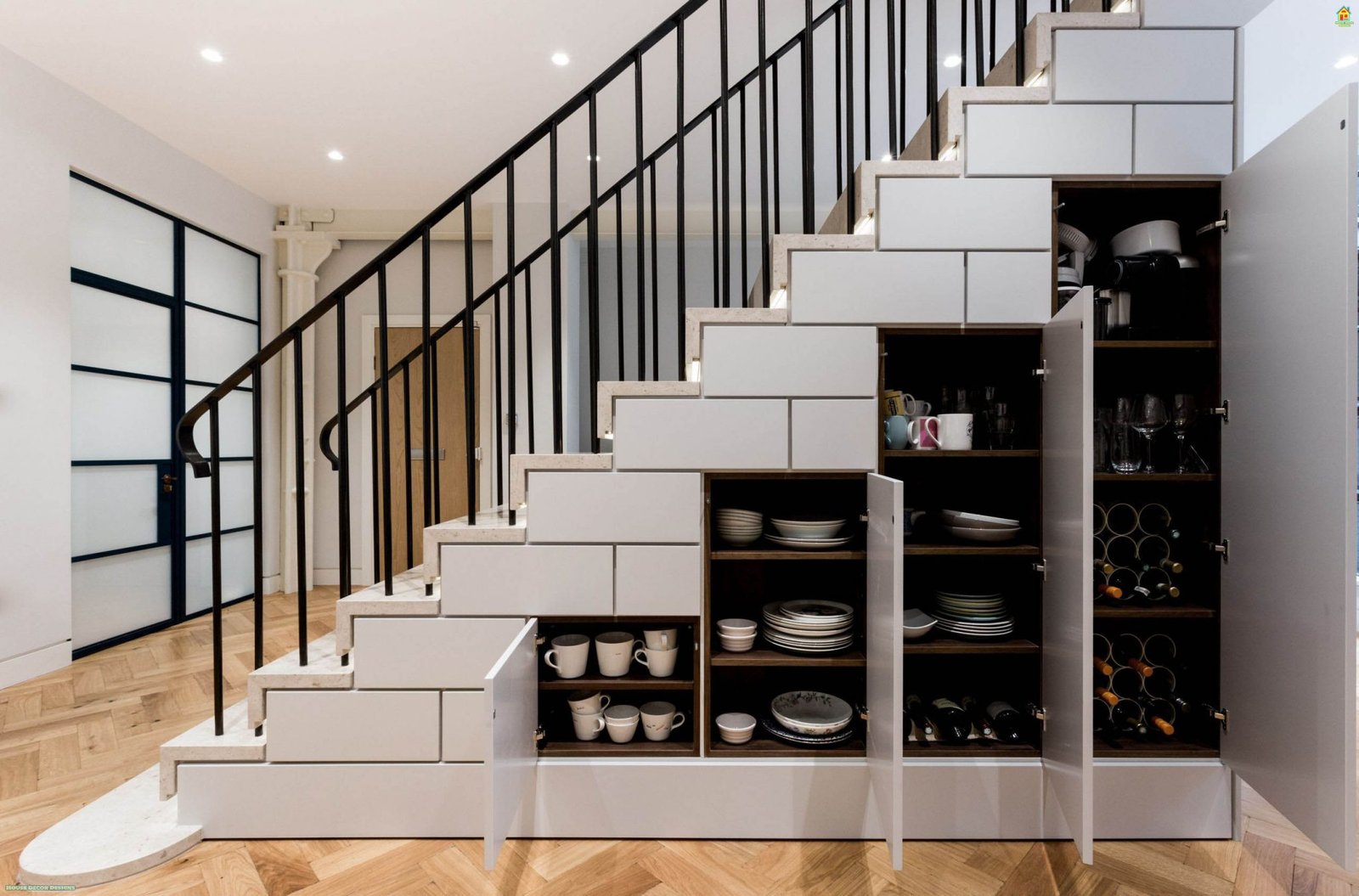 Cool Ideas for under stair storage designs
Some of the cool designs and ideas for under stair storage design ideas are shown below:
Extra storage for kitchen stuff and pantry organisation
Powder toilet for guests and friends
Book Shelf or library below the staircase
Small home office for some official work
Pet house for your domestic animals
Laundry room for washing clothes
The small mini bar below stairs
Extra storage room and many other ideas
Book Shelf and Library under stairs
Storage of books is often a problem when space for living is limited. What else you want if you can get amazing storage design ideas under stairs for books and the library. Books can be very well arranged below the staircase. As the space below the stairs is not utilised for other purposes because of irregular space.
Laundry room under stairs
Placing washing machine and laundry specific area in small area is tough. But with properly designed area you can use area under stairs for storage of washing machine and detergents.
Powder Toilet under stairs
Sharing personal bathroom or your master bedroom bathroom with others is not liked by many. So you can build an extra powder toilet or bathroom under stairs instead of storage for guests. The only thing that you need to take care of is the plumbing pipes and fixtures for the bathroom under your staircase.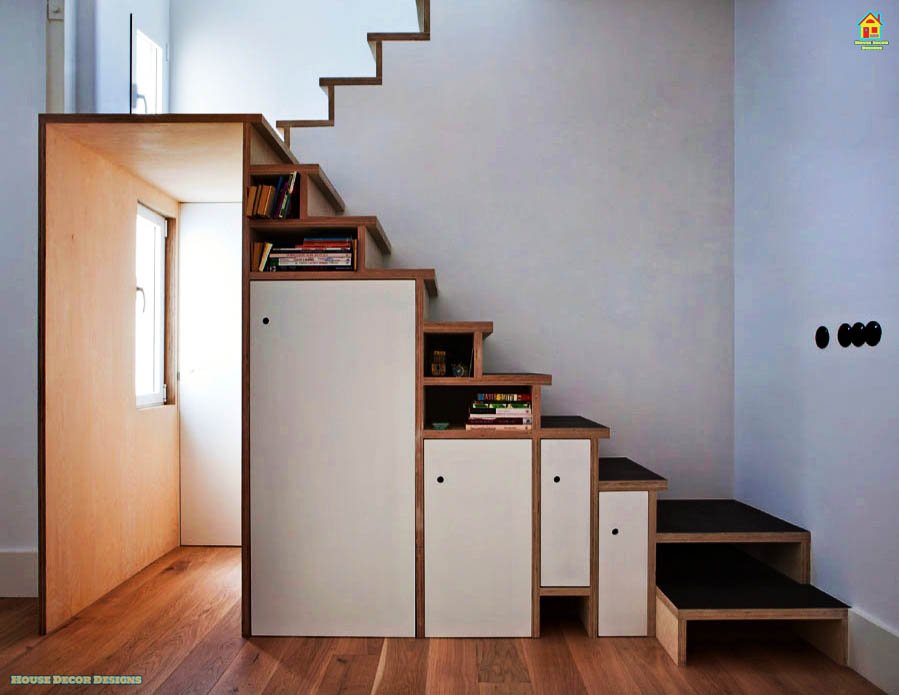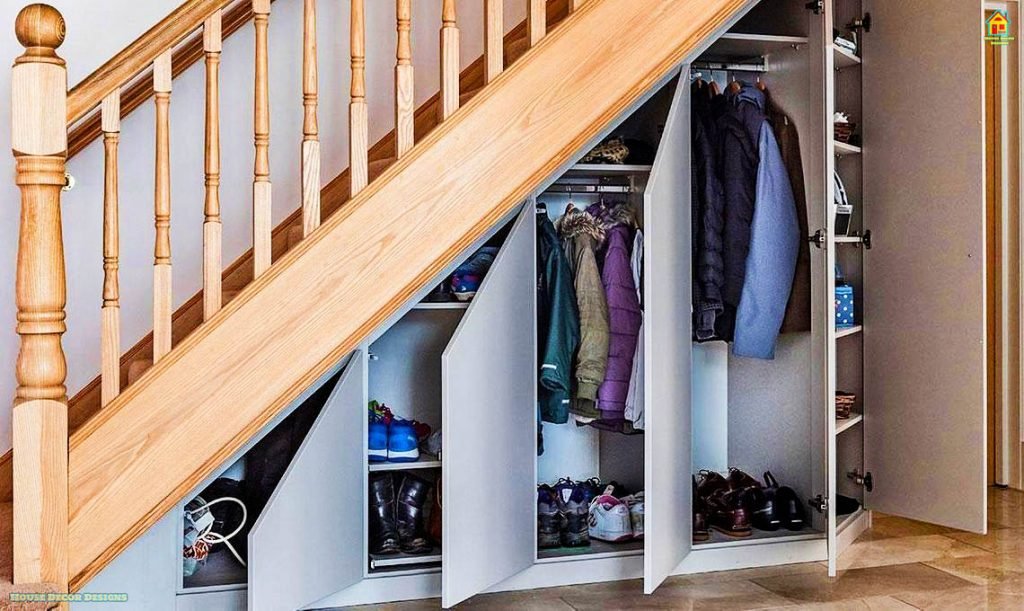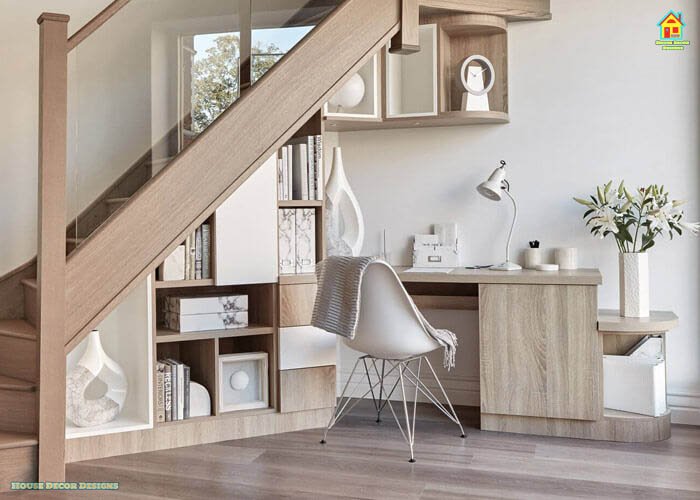 House Decor Designs
House Decoration and Designs is the ultimate goal that we aim to achieve. We bring the latest and best tips and ideas in the field of Interior Decoration and designs for our followers and subscribers. So bookmark this site and also follows us on Youtube, Facebook, Pinterest and other social media accounts. To get updated with the latest and trending interior designs follow us from links below.
Follow us
✌ Thanks for Visiting. If you like this House Decor Designs then you can follow our youtube channel, Telegram channel and other social media profiles from the links given below.