A modular kitchen is a form of Kitchen in which modern technology and tools are used to make effective use of space and make our life simple. Common units of modular kitchen designs are cabinet, sink, chimney and others that help in easy and simple kitchen processes.
Low-Cost Modular Kitchen designs and cost
Modular kitchen is not cheap and it's cost rises with an increase in features and functions of a modular kitchen. But some of the low-cost modular kitchen methods can be used to reduce the overall cost of a fully functional modular kitchen design. Read this completely to know more about some of them.
For a rough idea and estimate the probable cost of a modular kitchen would be 1-2 lakh. The amount is a rough estimate and it will change drastically with the quality of material and brands you choose.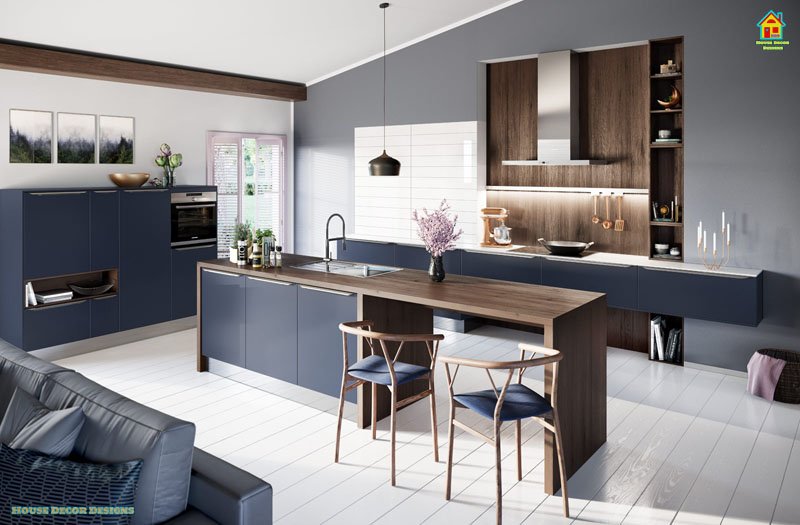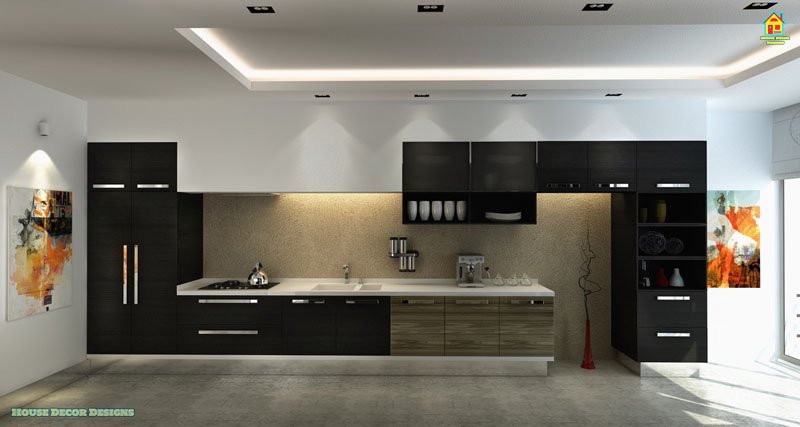 Modular Kitchen cost in 2020
Now let us see factors that need to be taken care before finalising modular kitchen.
Material of Modular kitchen
The material of a modular kitchen is the prime reason for its cost. The cost can vary to a great extent based on the material of a modular kitchen. Kitchen material that is to be selected is panelling material, finishing material, accessories, etc.
Plywood, MDF and HDF are popular choices when it comes to modular kitchen. Plywood is the cheapest of all option. While Teak wood is the costliest modular kitchen choice.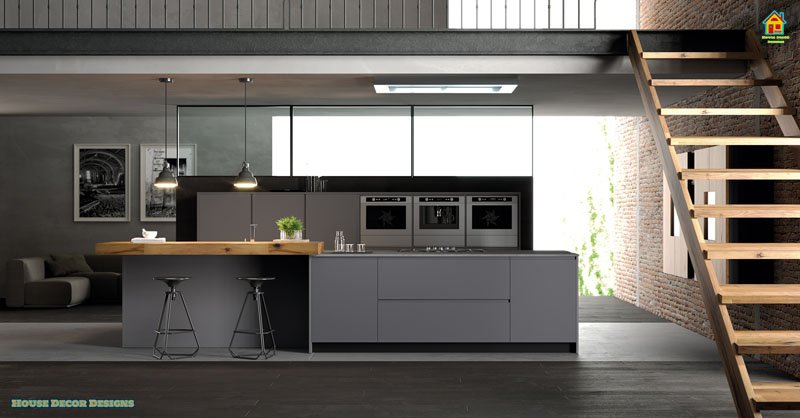 Plywood comes in two variants one is commercial and the other is waterproof. Plywood is durable and waterproof and is an ideal choice for low-cost modular kitchen.
Recommended For you:
Finishing Material of Modular Kitchen
Finishing material is also a cost contributing factor. Common finishing material of modular kitchen design is sunmica, laminates, Membrane, Acrylic sheets, PU and Veneer sheets.
Sunmica is a commonly used option for cheap and durable modular kitchen. Laminates are comparatively costlier then sun mica. Acrylic being the most costly option.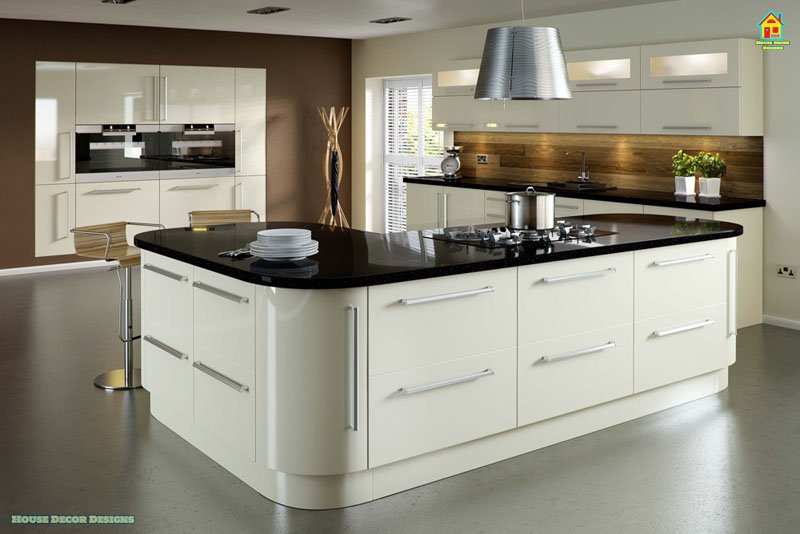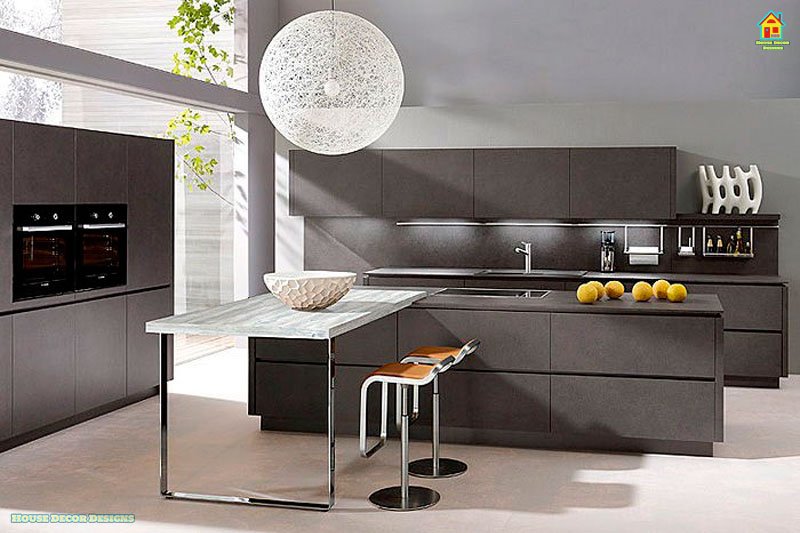 Accessories for Modular Kitchen
Accessories are the one that makes modular kitchen what it is. For instance, some of the common modular accessories are plate holder, cutlery tray, wastebasket, and many other holders and trays.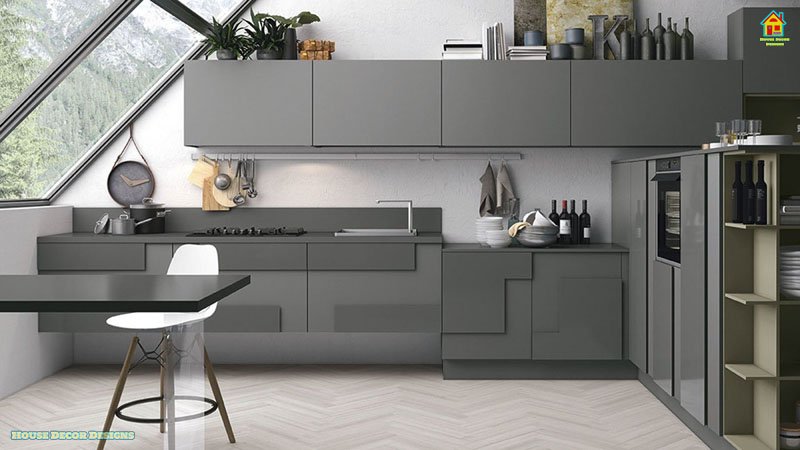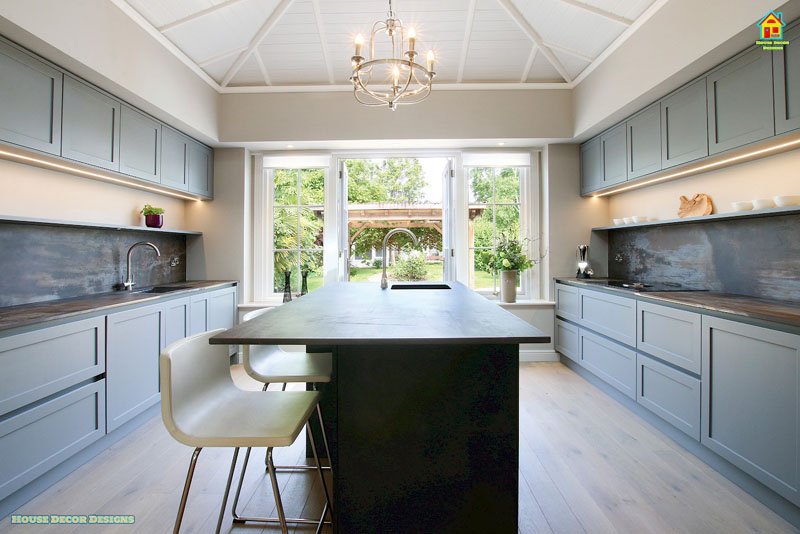 Layout of Modular Kitchen
Layout and design of your kitchen certainly impact the overall cost of your kitchen. There are a different layout of kitchen based on your kitchen area. The commonly used Kitchen layout is L-shaped Kitchen and U-shaped Kitchen. Island if included in your kitchen will further increase the cost of your modern kitchen.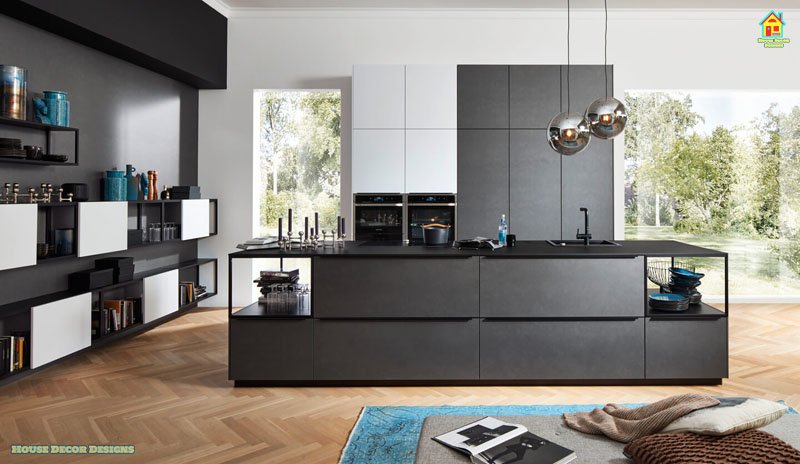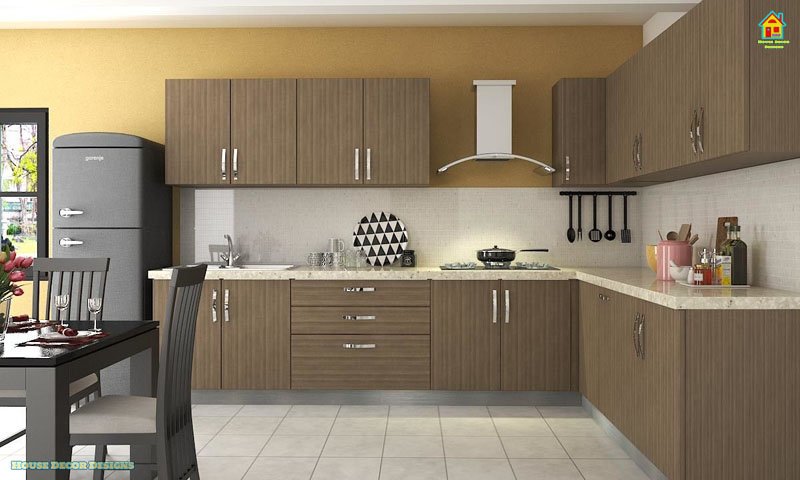 Modular Kitchen Designers
A modular Kitchen designer is also a cost involved when you get your modular kitchen interior designed by an expert. You can also go with your local vendor or carpenter but see prior work before finalising.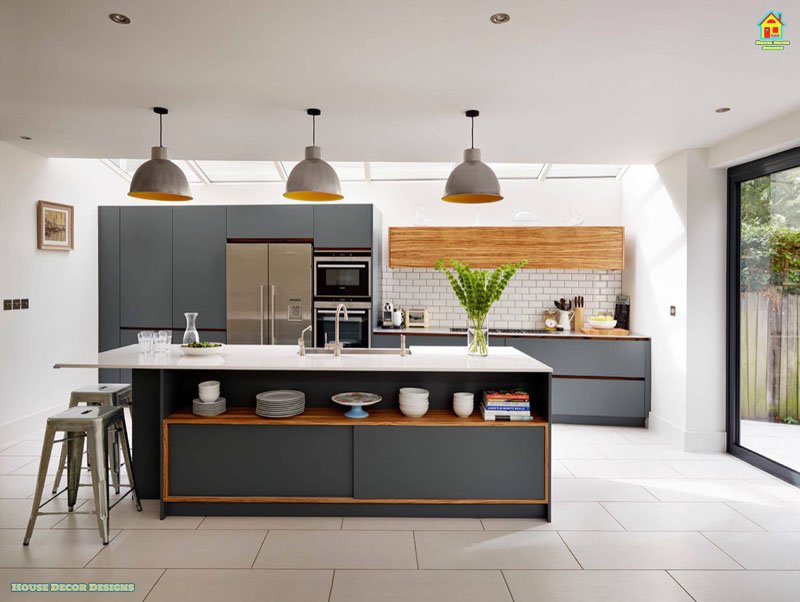 House Decor Designs
House Decoration and Designs is the ultimate goal that we aim to achieve. We bring the latest and best tips and ideas in the field of Interior Decoration and designs for our followers and subscribers. So bookmark this site and also follows us on Youtube, Facebook, Pinterest and other social media accounts. To get updated with the latest and trending interior designs follow us from links below.
Follow us
✌ Thanks for Visiting. If you like this House Decor Designs then you can follow our youtube channel, Telegram channel and other social media profiles from the links given below.