When thinking about privacy and a separate temporary space the first thing that comes to mind is definitely room dividers. A room divider can divide a room into two or more spaces that you can use for different purposes like the dining room and kitchen. If you want privacy for reading or for watching Netflix in your entertainment area then room partition ideas will come handy.
Room dividers are used in both large and luxurious homes and also in small 2 BHK flats to provide the user with appropriate space. While choosing room dividers for a home it should complement the overall interior of the home.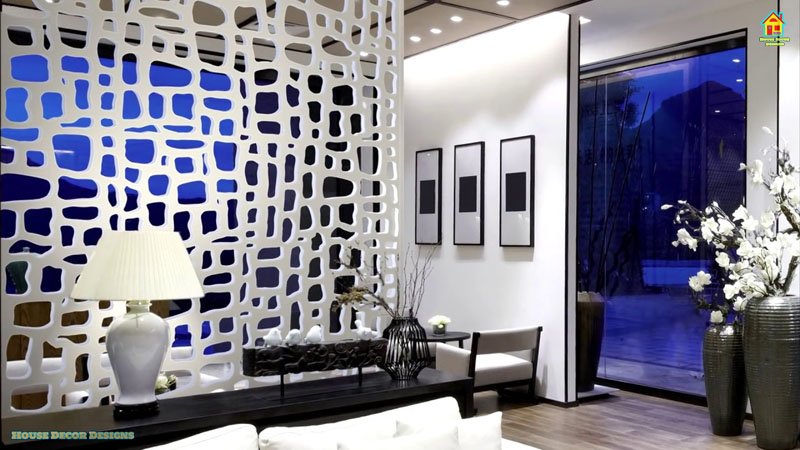 Room partition designs and needs
A Room partition can help you create a useable space by partitioning your living room with your dining room. If your kitchen is large enough you can use room partition to create a dining area there. You can also partition your drawing room, kitchen, and dining room with room dividers at the same time keeping the aesthetics of your home.
Recommended for you: 32 bedroom decorating ideas
Partitioning any room is not the easiest of the task but with these awesome room partition designs you can make the work simple. All room dividers shown here are based on three facts that
Room divider should be aesthetically pleasing
A Room divider should not look odd and distracting
Room dividers should fulfill the basic function of dividing and privacy
Awesome Room partition designs for your home
These room dividers are really awesome as they elevate the overall look of your home. Modern room dividers not only partition your area but also provide an opportunity for storage options. Room partition and room dividers that can beautifully partition your home while maintaining the aesthetics of the overall interior of your home. Window curtains can also be used as a room divider in some cases.
Hope you loved all these modern room partition designs and for more designs, you can always visit our youtube channel for interior design videos. If you like these designs then subscribe to our youtube channel for more related interior videos.